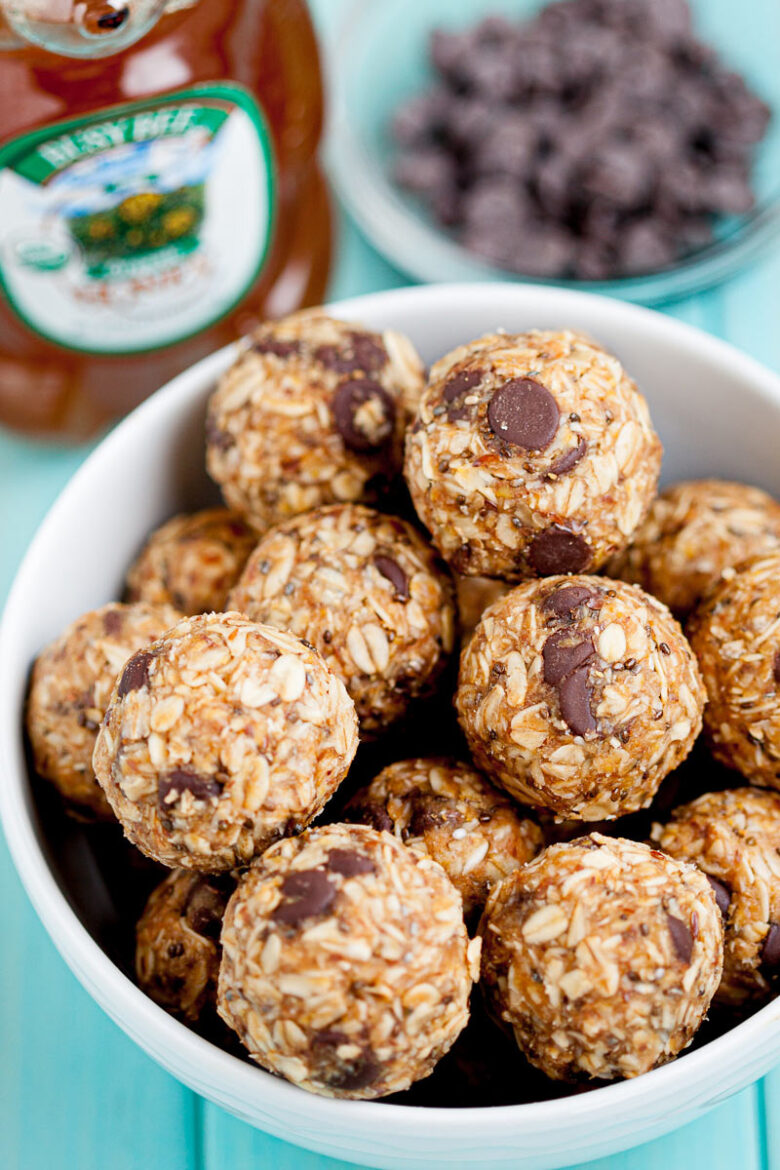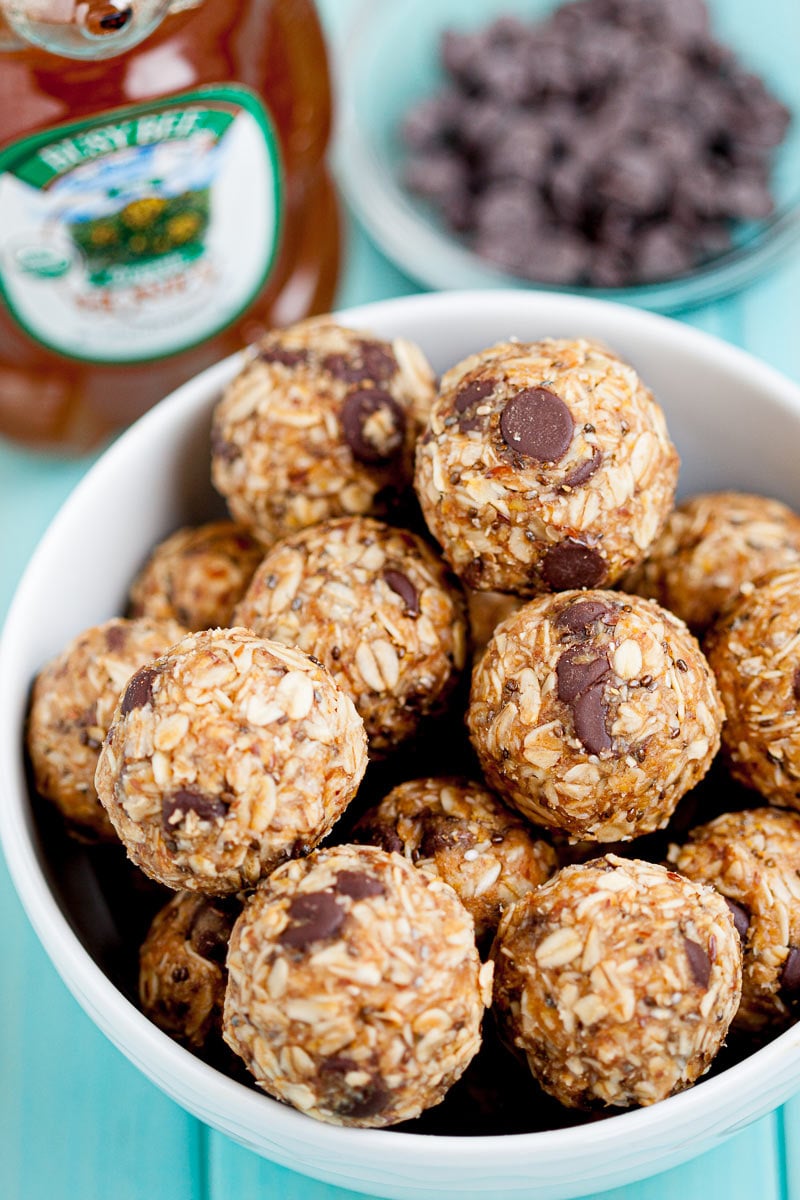 WHAT YOU'LL LOVE ABOUT THIS RECIPE 
It can easily be doubled or tripled.
It's perfect for afternoon snacks, a fun lunch box add-on, or even for breakfast!
You won't have to turn on your oven.
It's made with real ingredients and nothing artificial. 
It's easy to make and even easier to take on the go.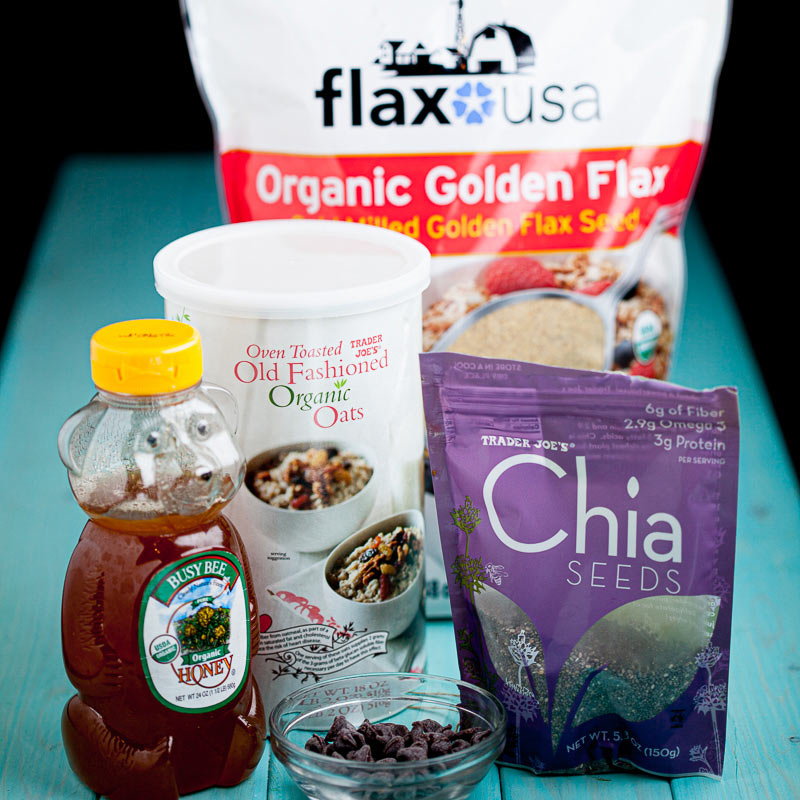 HOW TO MAKE NO BAKE ENERGY BITES
Combine all of the ingredients for your no bake energy balls into a large bowl and mix well with either a wooden spoon or your fingers. Mixing with your hands is the best way to prepare this recipe — don't be afraid to get messy! And be sure to start with clean hands, of course. 
After you've finished mixing, let the batter for your no bake energy bites chill in the fridge. It will make forming the balls a lot easier. 
Now it's time to form the peanut butter oatmeal balls. Again, use your hands here for the best results. You can make the balls whatever size you want. If you find that the mixture sticks to your hands, you can wet your hands between each ball to make the rolling process easier.
Store: When you've finished forming your peanut butter oatmeal balls, place them in an airtight container for storage. You can keep them in your pantry for several days at moderate room temperature. For longer storage, keep them in the fridge.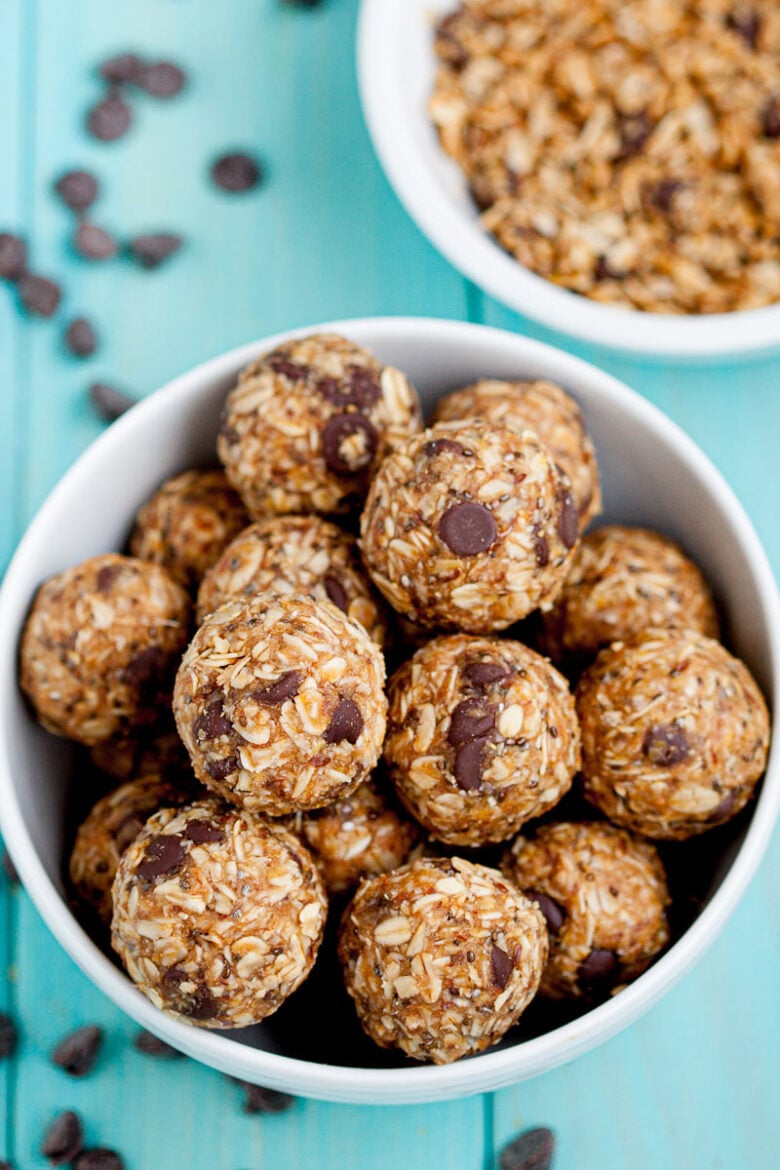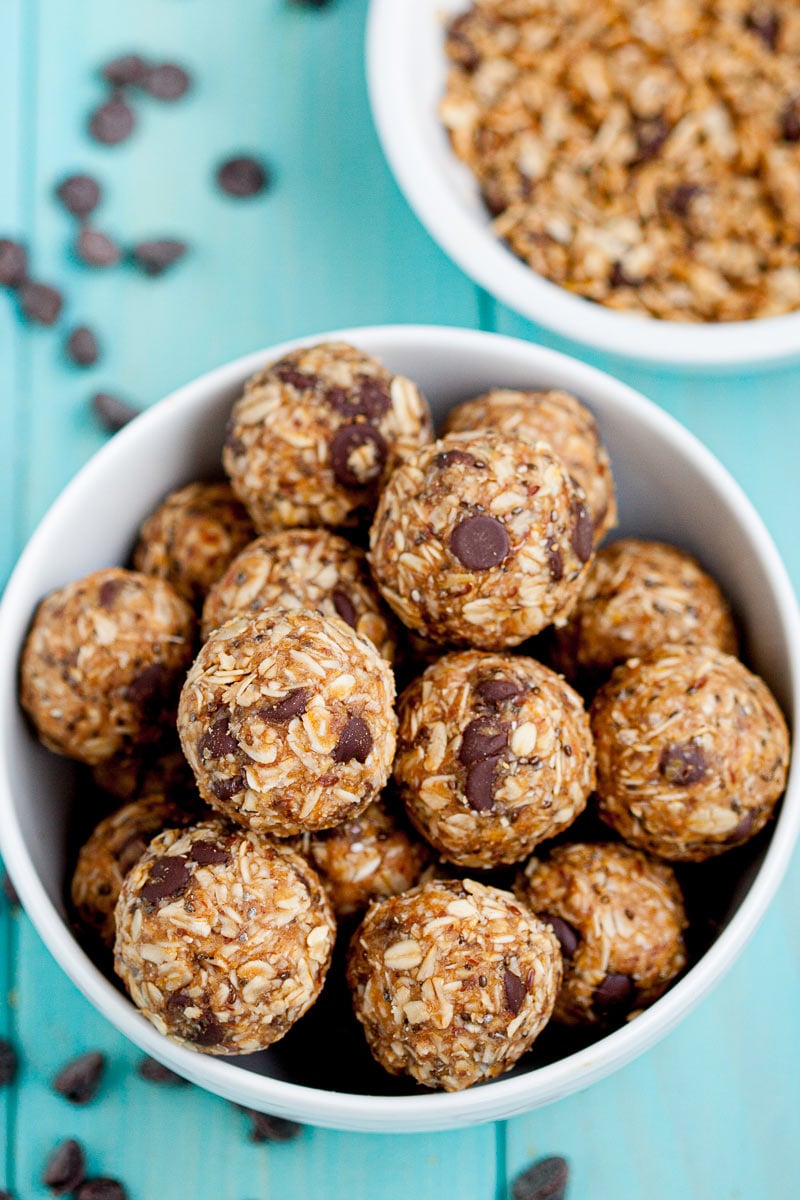 COMMONLY ASKED QUESTIONS
Why Are My No Bake Energy Bites Not Sticking Together?
If you find that your no bake energy balls aren't sticking together, you can add a bit of moisture to help them hold up. Add a bit of water at a time to get the right consistency. Be careful not to add too much, as this could cause them to become a bit soggy.
Why Are They Called Energy Balls?
To put it simply, they give you energy! Ingredients like peanut butter, flaxseed, and chia seeds are filled with protein and good fats. Old-fashioned oats contain carbohydrates, which are also known to provide energy and stamina. These peanut butter oatmeal balls will fill you up without weighing you down, and you'll feel a nice boost after eating them. It's a great pre-workout snack!
Are These No Bake Energy Balls Vegan?
This recipe is filled with whole foods and doesn't feature any weird additives. It's super easy to find 100% pure peanut butter in the organic or natural foods section of the grocery store. These energy balls are naturally vegetarian, and you can easily make them vegan-friendly by substituting agave nectar for the honey.
MORE TO COOK AND EAT
Print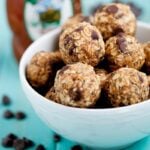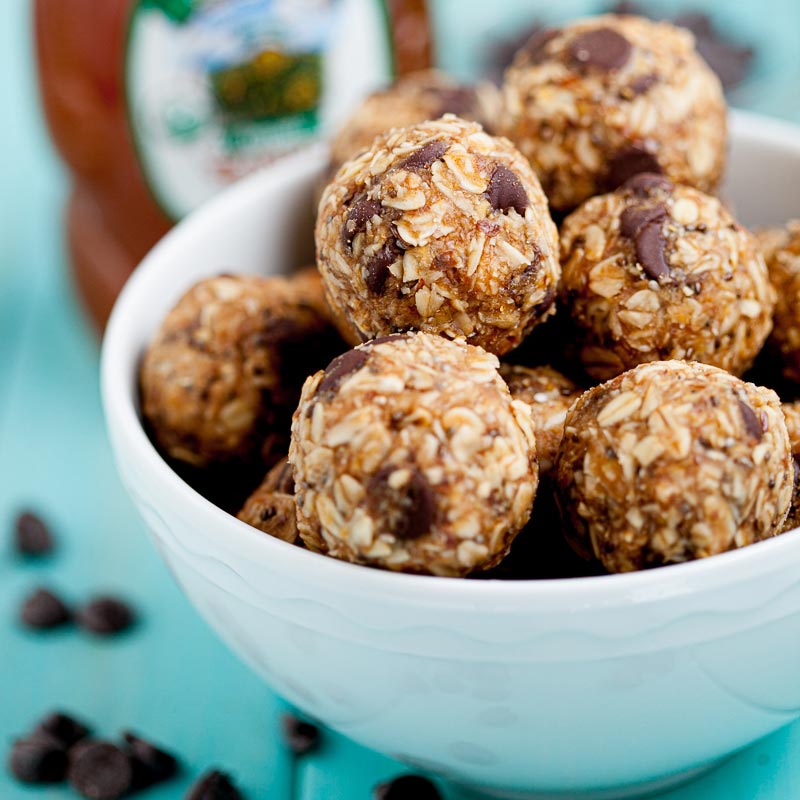 No-Bake Energy Bites (GF)
These No-Bake Energy Bites are chock full of healthy, natural ingredients that form a powerhouse of nutrition with every bite! They taste great and are perfect for lunch boxes, afternoon snacks, or breakfast. Go energize!
Yield: 2–3 dozen, depending on size 1x
1

cup

dry, old-fashioned oats

2/3

cup

toasted coconut flakes

1/2

cup

creamy peanut butter

1/2

cup

ground flaxseed

2/3

cup

chocolate chips

1/3

cup

honey

1

TB chia seeds

1 tsp

pure vanilla extract
In a large bowl, combine all ingredients and mix well until fully incorporated. Cover and chill for 30 minutes to an hour.
Roll into balls of your preferred size. If the mixture is too sticky, it helps to keep a bowl of water nearby to keep dipping your hands into. Wet palms will make the rolling a lot easier.
Store in an airtight container. Will keep well at moderate room temp or in the fridge.
*Note: You can sub agave nectar for honey. Poppyseed can be used in lieu of chia, if you can't find chia seeds.
Notes
If you enjoyed this recipe, please come back and give it a rating ♡
Nutrition
Serving Size:

1

Calories:

126

Sugar:

8.2 g

Sodium:

24.9 mg

Fat:

7.5 g

Carbohydrates:

13.3 g

Fiber:

2.6 g

Protein:

3 g

Cholesterol:

0 mg
Keywords: no bake energy bites, no bake energy balls, peanut butter oatmeal balls