Waldorf Salad is filled with texture and flavor. Tossed in a homemade poppyseed dressing, it's perfect for any lunch, dinner or appetizer.
Waldorf Salad is great for a light and refreshing lunch. During the summer months, I especially enjoy salad with some fruit tossed in—like kale salad with apples, broccoli salad with dried cranberries, or my favorite, chicken berry salad!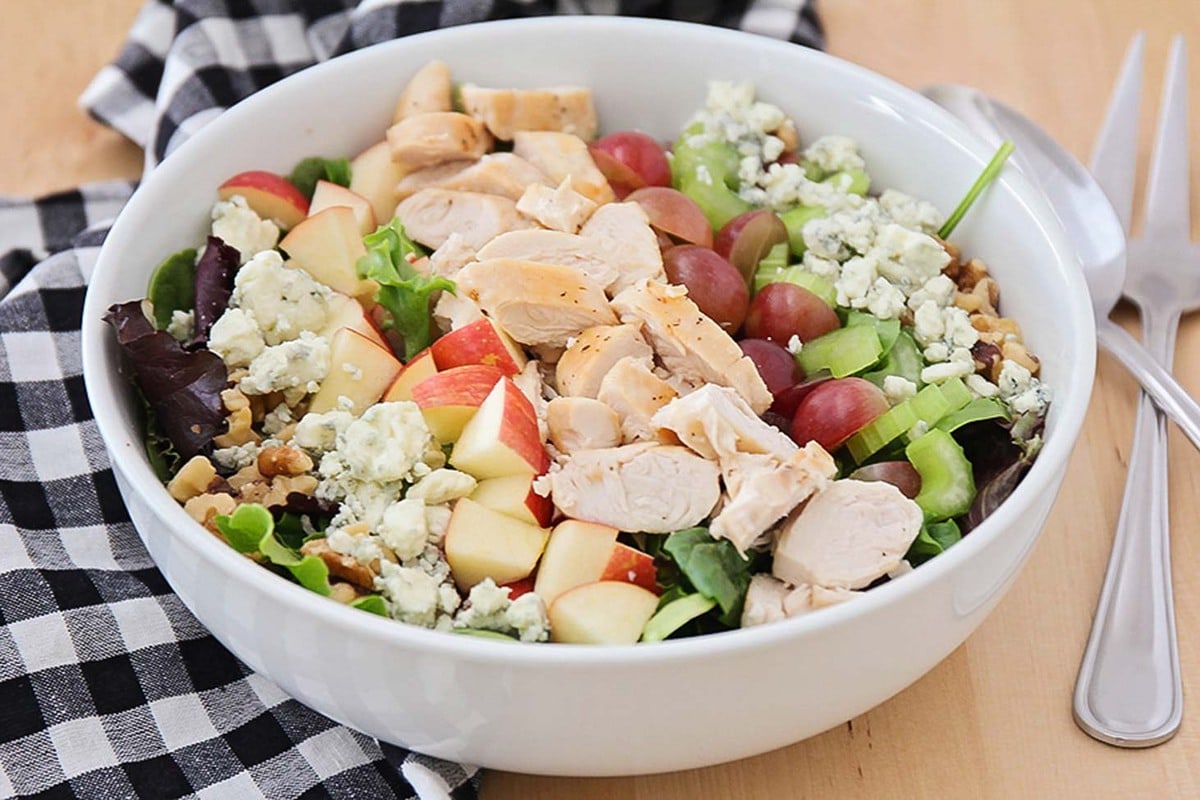 A salad the whole family loves
This Waldorf Salad with chicken was created by Oscar Tschirky, maître d'hôtel at the Waldorf Astoria hotel in New York City. It's one of my go-to's when I need a quick and easy dinner that's still filling and hearty.
It has the most fantastic combination of crunchy and creamy, and salty and sweet. If salads aren't your idea of a filling dinner, this one will change your mind!!
Waldorf Salad has been one of our favorite easy weeknight meals. We almost always have all of the ingredients in the fridge or pantry, and it takes just a few minutes to throw together. Best of all, our kids love it too!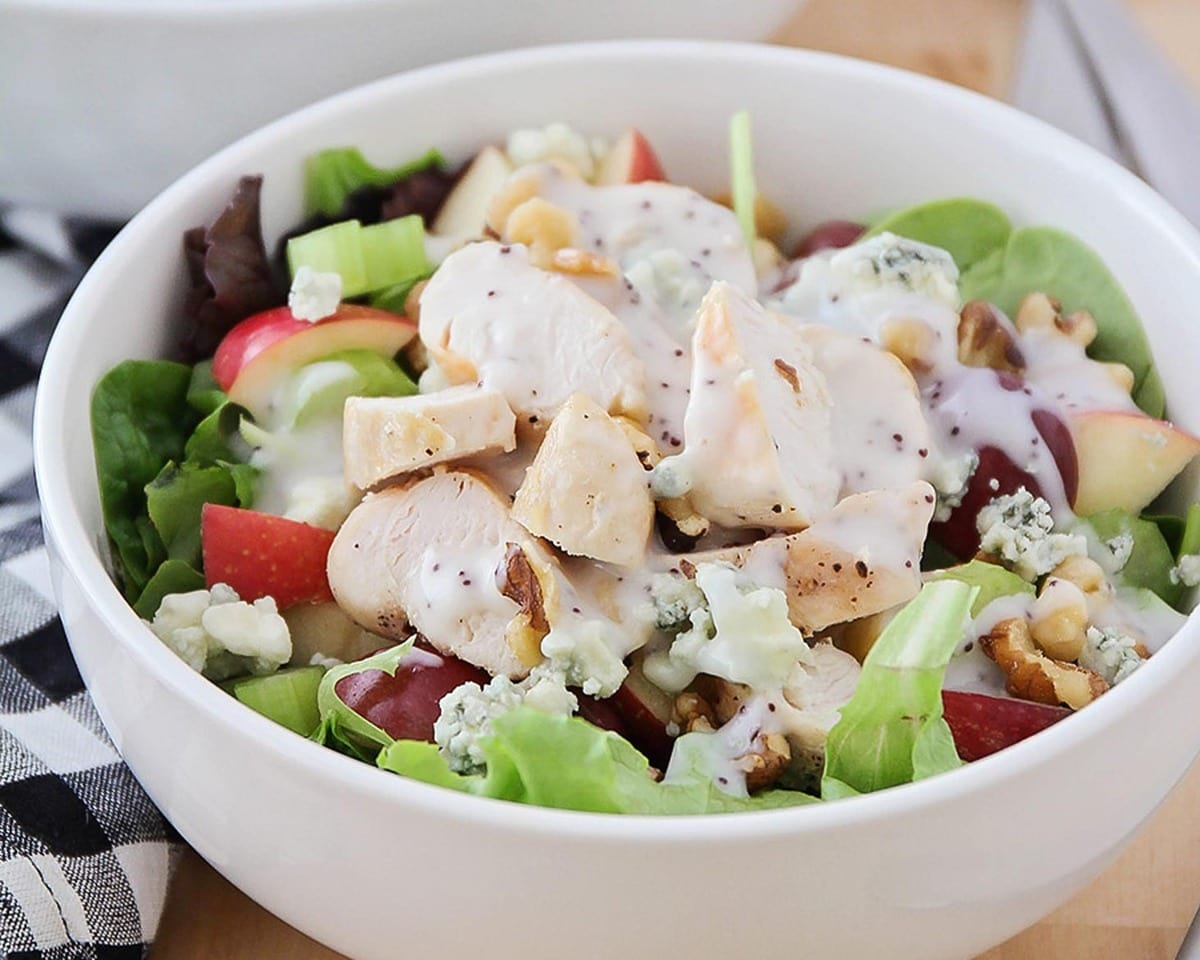 Just Mix + Enjoy!
SALAD. Add the salad mix to a medium or large bowl. Cut the grapes in half, and chop the apples and celery into chunks. Add the chicken, grapes, apple, celery, blue cheese, and walnuts to the bowl.
DRESSING. Drizzle with the poppyseed dressing, and toss to combine. Serve immediately.
NOTE: If making the salad in advance, add the dressing just before serving.
Variations
There are several variations of Waldorf salad floating around, but this is the ingredient combo that we like best! As always, you are more than welcome to make it work for you by switching out ingredients here and there.
turke

y

dried cranberries

or raisins

dates

nuts:

pecans

, candied walnuts, cashews

cauliflower

marshmallows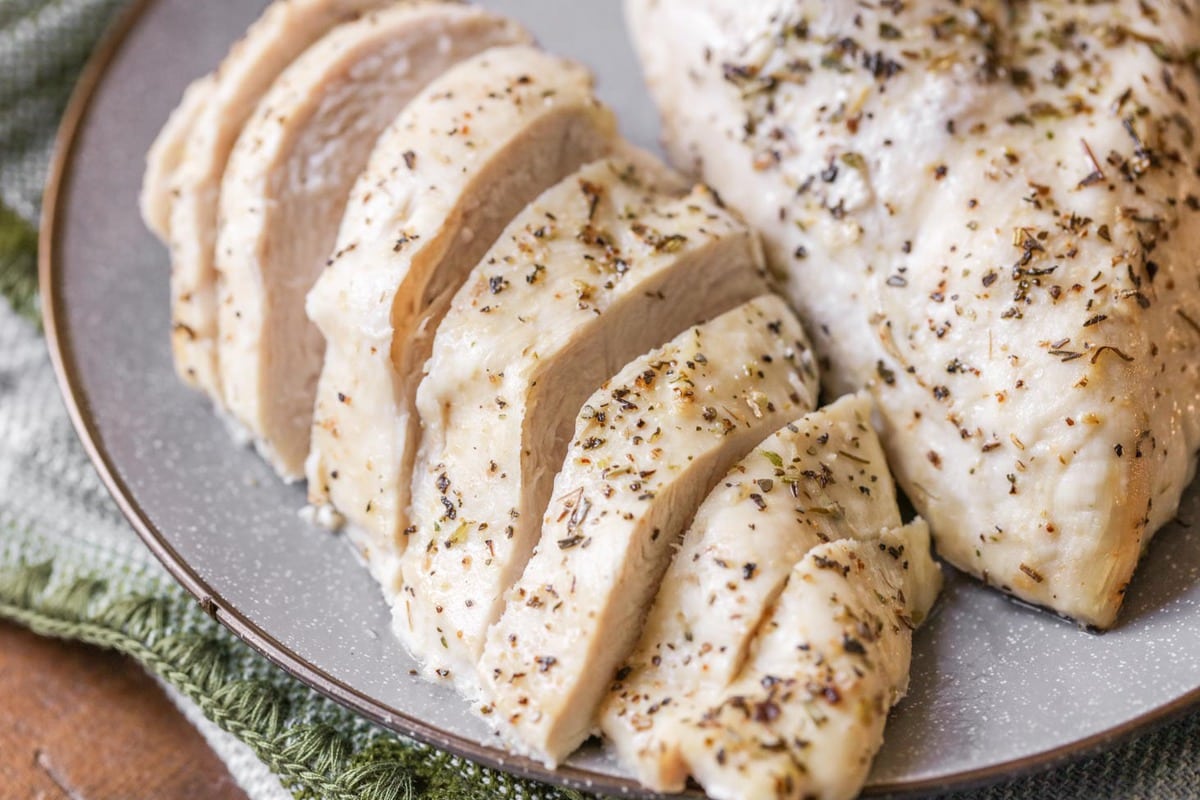 Tips for making this salad
Best apples to use: Use any kind of crisp apples such as pink lady, fuji or gala. You can also use a crisp granny smith apple for a more tart flavor. (TIP: To keep the apple from browning toss the pieces in 1 teaspoon of lemon juice before adding them to the salad.)
Blue cheese substitutes: I know blue cheese can be kind of polarizing, so if you are not a fan, you could easily substitute another kind of cheese. Here are some other cheeses that would work well in this salad:
Feta cheese
Goat cheese
Cheddar cheese
Swiss cheese
dressing
The finishing touch is a good poppy seed dressing. I absolutely adore the Brianna's brand poppy seed dressing, but feel free to use your favorite or to make a homemade version (which is super easy to do). Just whisk the following ingredients together for an easy poppyseed dressing recipe…
¾ cups mayonnaise
⅓ cup sugar
2 teaspoons poppy seeds
You can also sub nonfat greek yogurt for the mayo.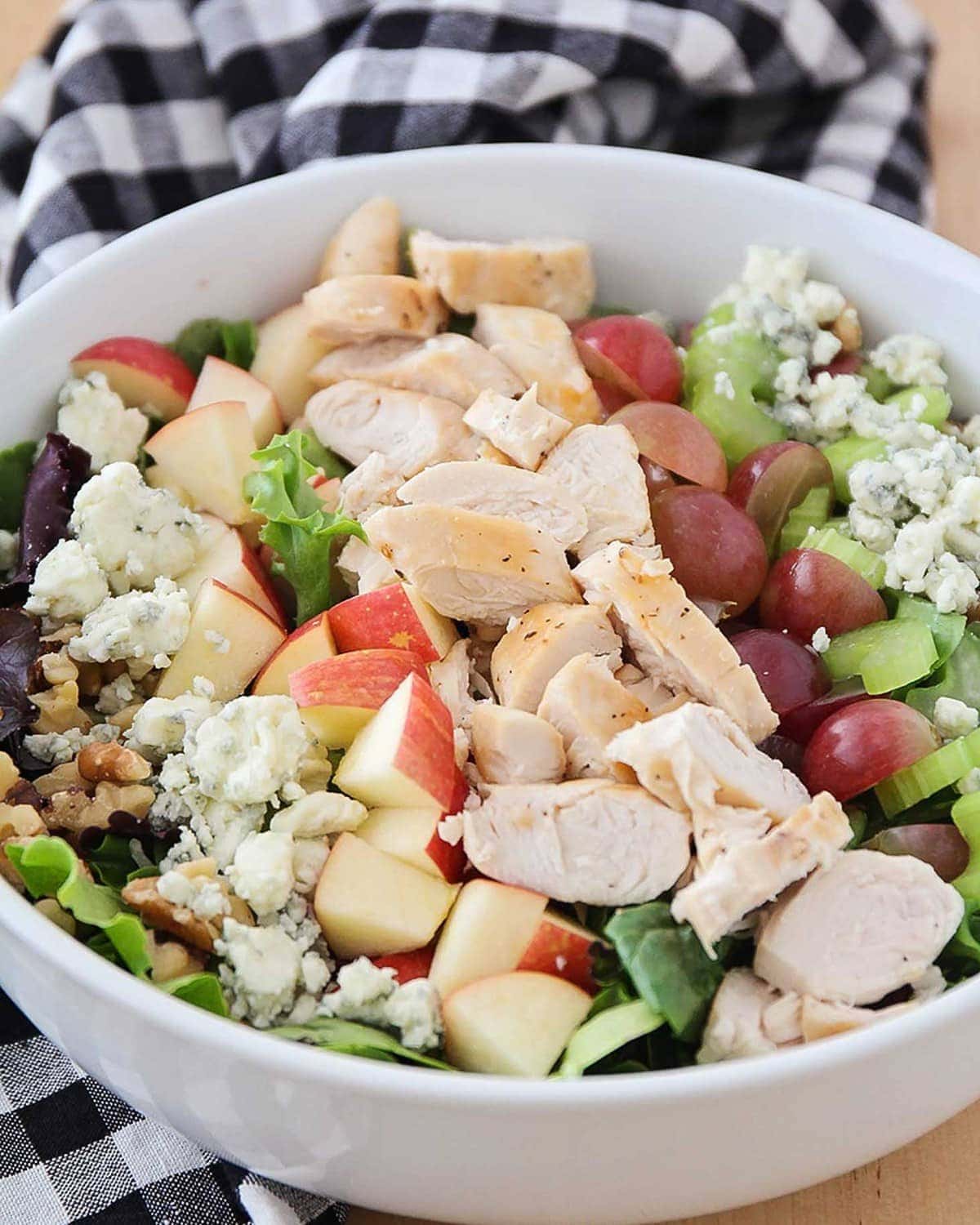 Storing Info
To STORE, Unless you're planning on eating the entire salad, I would serve the dressing on the side. If the salad has dressing it will only last about 2-3 days in the fridge. Without dressing, it will last a few days longer.
Make ahead of time: There are so many things I love about this Waldorf Salad, but  the thing I love most is that it's pretty sturdy, so you can make it in advance. Just add the dressing right before serving!
Portion for lunches: I like to make a big batch of salad earlier in the week, and then portion it out into single servings so my husband can take it to work for lunch throughout the week. It's such a time-saver to have it all prepped in advance! It really is the best Waldorf salad recipe!!
For more salad recipes, check out:
Add the salad mix to a medium bowl. Cut the grapes in half, and chop the apples and celery into chunks. Add the chicken, grapes, apple, celery, blue cheese, and walnuts to the bowl.

Drizzle with the poppyseed dressing, and toss to combine. Serve immediately. (NOTE: If making the salad in advance, add the dressing just before serving.)