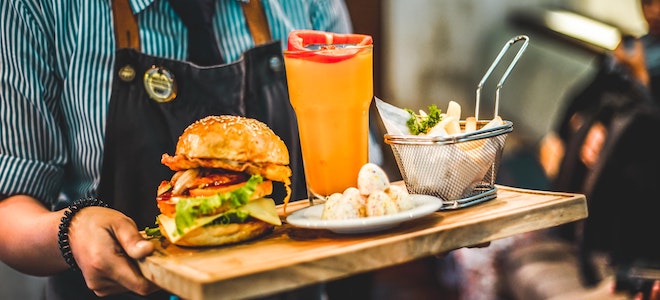 Are you passionate about food, love to cook, and dream of embarking on a culinary adventure? Starting a traveling catering company might be the perfect business opportunity for you. With the rise of food trucks and mobile catering services, there's never been a better time to turn your passion into a thriving business.
Define Your Niche and Concept
The first step in starting a traveling catering company is to define your niche and concept. Consider the type of cuisine that you want to specialize in, your target audience, and the unique selling point that will set your business apart from the rest. Whether you go for gourmet sandwiches, BBQ, international cuisine, or dessert-based offerings, a well-defined concept will help you to stand out in the competitive catering industry.
Legalities and Permits
Starting a mobile catering business requires several legal considerations. You must register your business, obtain the necessary permits, and comply with local health and safety regulations. Make sure that your food preparation and storage meet the required standards to avoid any issues down the line.
Business Plan and Budget
Create a detailed business plan outlining your startup costs, operational expenses, and revenue projections. This plan will be essential when seeking financing or investors. Set a realistic budgetto avoid unexpected financial hurdles as you launch your business.
Equipment and Supplies
Invest in high-quality kitchen equipment and supplies that are suitable for mobile catering. This may include food storage containers, utensils, cookware, and a reliable food truck or catering vehicle. Consider equipping your mobile kitchen with modern appliances for efficient cooking and storage.
Menu Development
Your menu is the heart of your catering business. Develop a well-curated menu that showcases your culinary skills and fits your target audience. Offer a variety of dishes to cater to different tastes and dietary preferences. Remember that a concise and manageable menu can help maintain quality and efficiency.
Marketing and Branding
A strong online presence is essential for marketing your traveling catering company. Create a professional website, establish a presence on social media platforms, and use digital marketing to reach potential customers. Consistent branding, including a memorable logo and cohesive visual identity, will help establish your business's image.
Staffing and Training
Hire a dedicated and skilled team to help with food preparation, customer service, and logistics. Ensure that your staff is well trained in food safety and customer service. Additionally, implementing a uniform policy, including aprons, can give your team a polished and professional appearance.
Aprons and Uniforms
Aprons and uniforms play a crucial role in the overall branding and professionalism of your catering company. You can find these at https://www.bragardus.com/. Consider creating a uniform that reflects your concept and brand image. Aprons not only protect your staff's clothing but also serve as a canvas for your logo or branding elements. A coordinated uniform gives your team a sense of belonging and pride, which can improve their performance and customer interactions.
Logistics and Scheduling
Efficient logistics and scheduling are key to a successful traveling catering company. Plan your routes and events carefully to optimize your time and resources. Keep a detailed calendar to stay organized and make sure you don't overbook or miss any commitments.
Customer Service and Feedback
Deliver exceptional customer service to build a loyal customer base. Encourage feedback and reviews from your customers to continuously improve your offerings and operations. Satisfied customers can become your best promoters, helping your business to grow.
Starting a traveling catering company is an exciting journey that combines your love for food with entrepreneurship. By following these tips and paying attention to essential details, you can set the foundation for a successful and rewarding venture. With dedication, creativity, and a focus on quality, your catering business can become a favorite choice for hungry customers looking for a delicious and convenient meal on the go.