Fire up your grill, be it your pellet grill, gas grill, stick burner, komodo, or charcoal grill, and get it stoked and preheated because that's going to be the most difficult part of this meal. Tender Grilled Pork Tenderloin is one of the quickest things you can make on your grill, and you can use it in so many different dishes!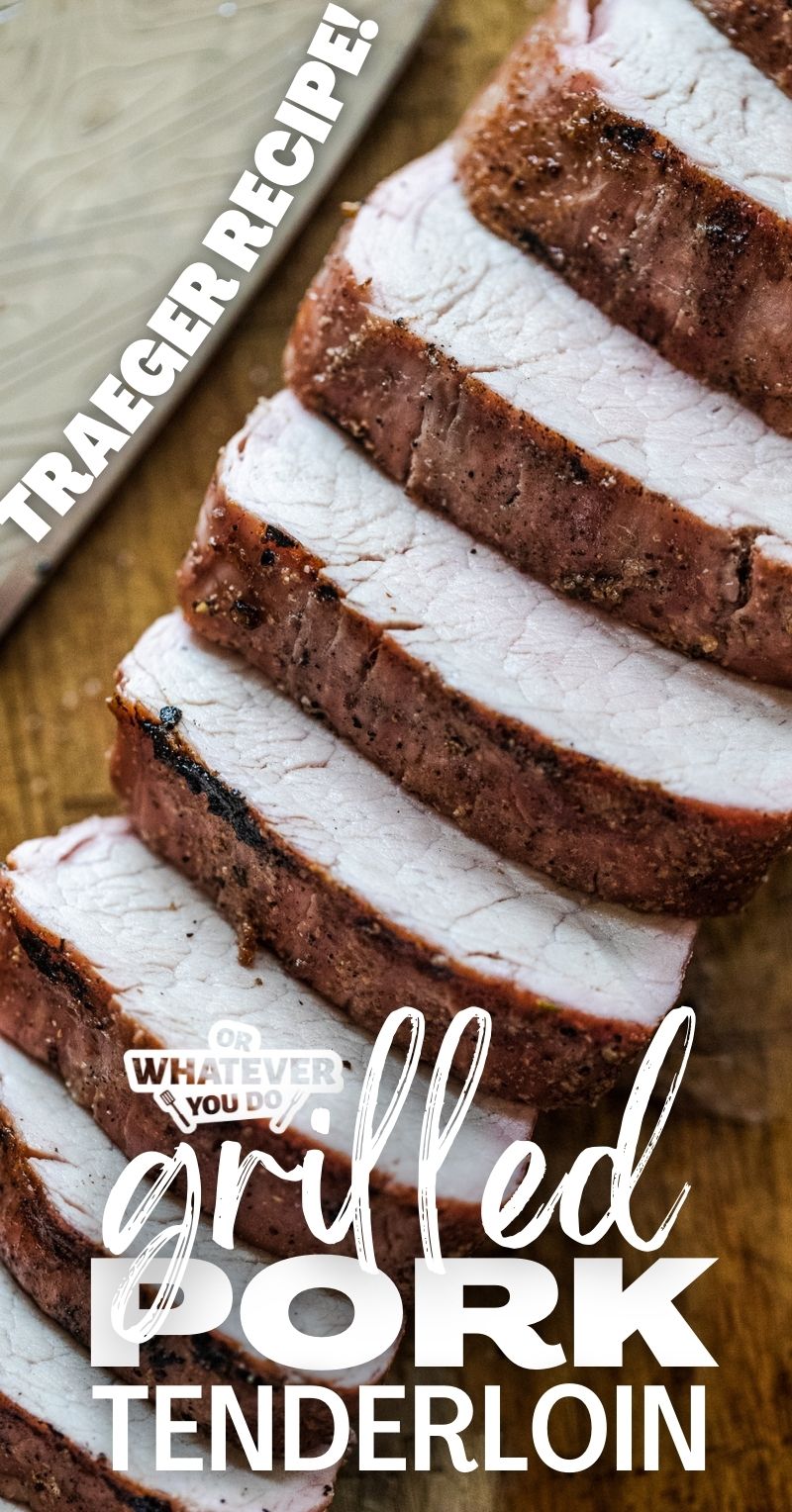 Grilled Pork Tenderloin Recipe
We're cooking hot and fast today with one of my very favorite cuts of pork, the lean but incredibly tender pork tenderloin! These sometimes get a bad rap because they are pretty easy to overcook. And once they are overcooked, they dry out pretty quickly. The easy solution to that is to make sure you are using an accurate thermometer and to make sure you're pulling the meat off the grill a few degrees before the final finished temperature.
My favorite wireless thermometer is the Thermoworks Smoke. You can see it as well as all of my other favorite Thermoworks gear here!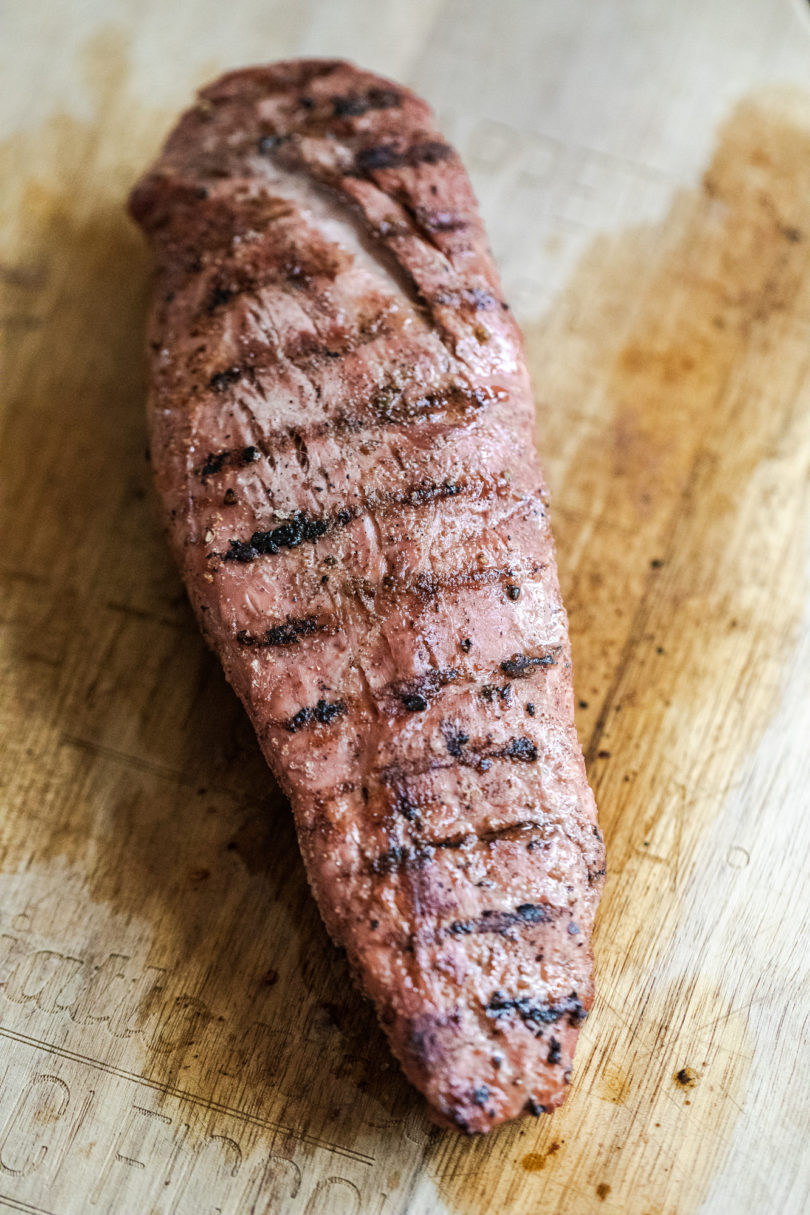 Pellet Grill Pork Tenderloin shopping list
Wondering if you have to hit the store? Here's the list of items you'll need to make this recipe. For specific amounts, please refer to the printable recipe card at the bottom of the post.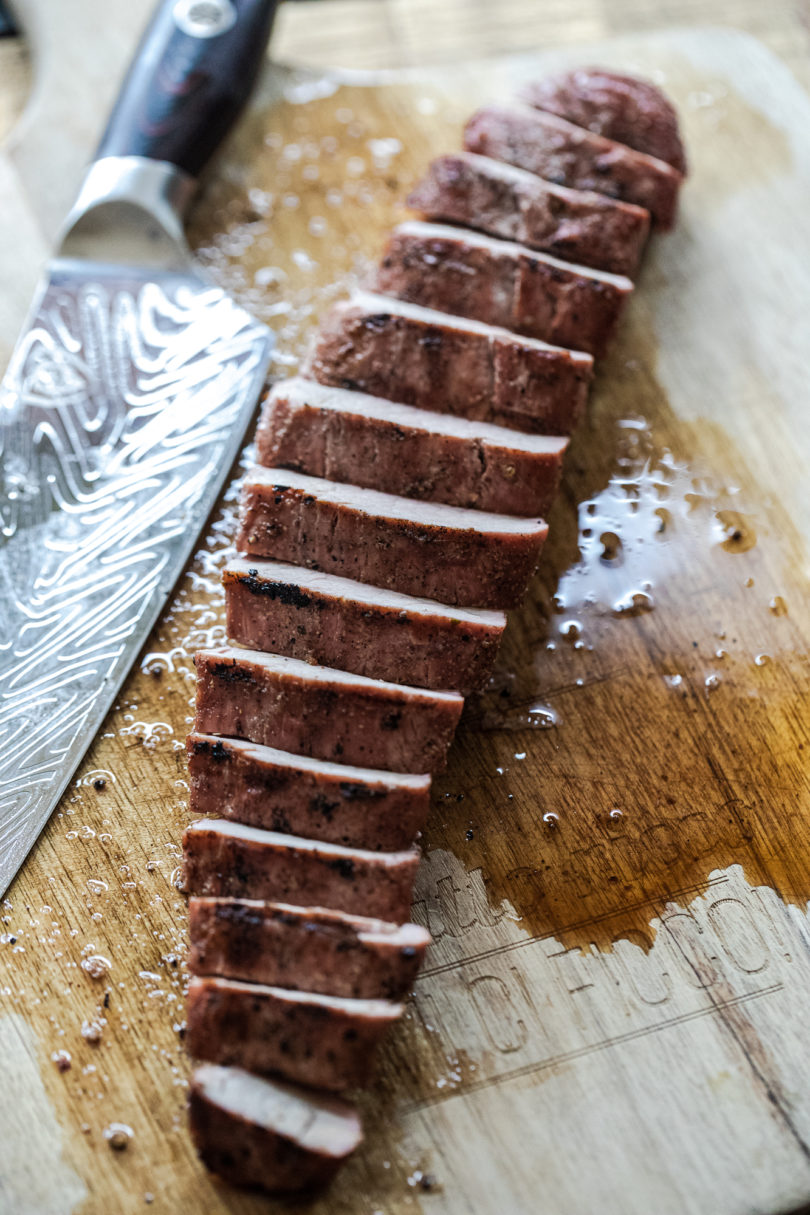 How to make Easy Traeger Pork Tenderloin
This is just the overview so you can see what you're actually getting into here. When you are cooking, you'll want to use the full recipe at the bottom of the page.
Prep
Brush the tenderloin with oil and coat with your choice of bbq rub.
Grill
Toss it on the grill, shut the lid, and cook for 5-7 minutes before flipping. Continue grilling until the internal temperature reaches 140°F.
Remove and rest
Remove the tenderloin from the grill and tent with foil. Let it rest for 10 minutes before slicing.
Enjoy
Serve this on its own with salad and a side dish or in a pork tenderloin sandwich.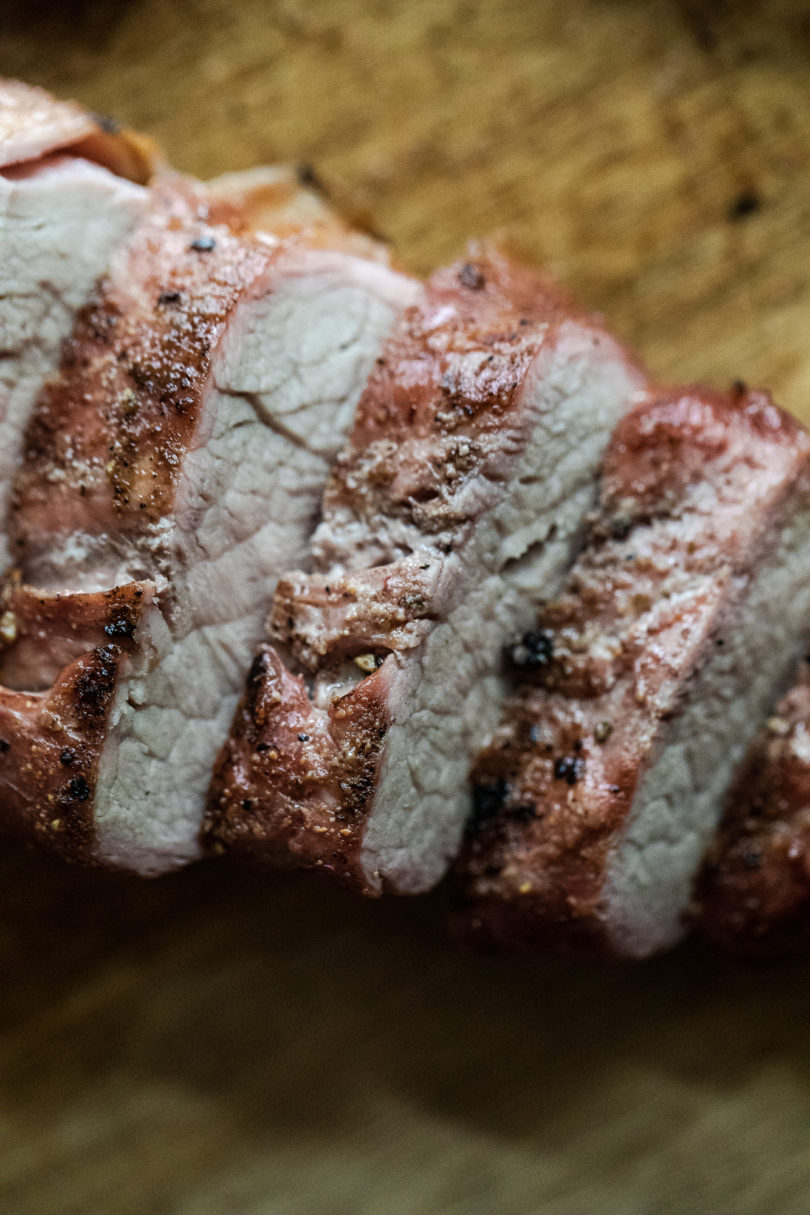 Grilled Pork Tenderloin FAQ
How do you store leftovers?
We keep ours in a plastic baggie in the fridge for up to 2-3 days, max. It is best served right after cooking. This is lean meat, so tends to dry out if you hold it over or reheat it too many times.
What's the best way to reheat leftovers?
I've done a quick sear in butter on the stovetop, cubed up for fried rice, or sauced and wrapped in foil in the oven or smoker. Those options all work well to maintain moisture content for leftovers.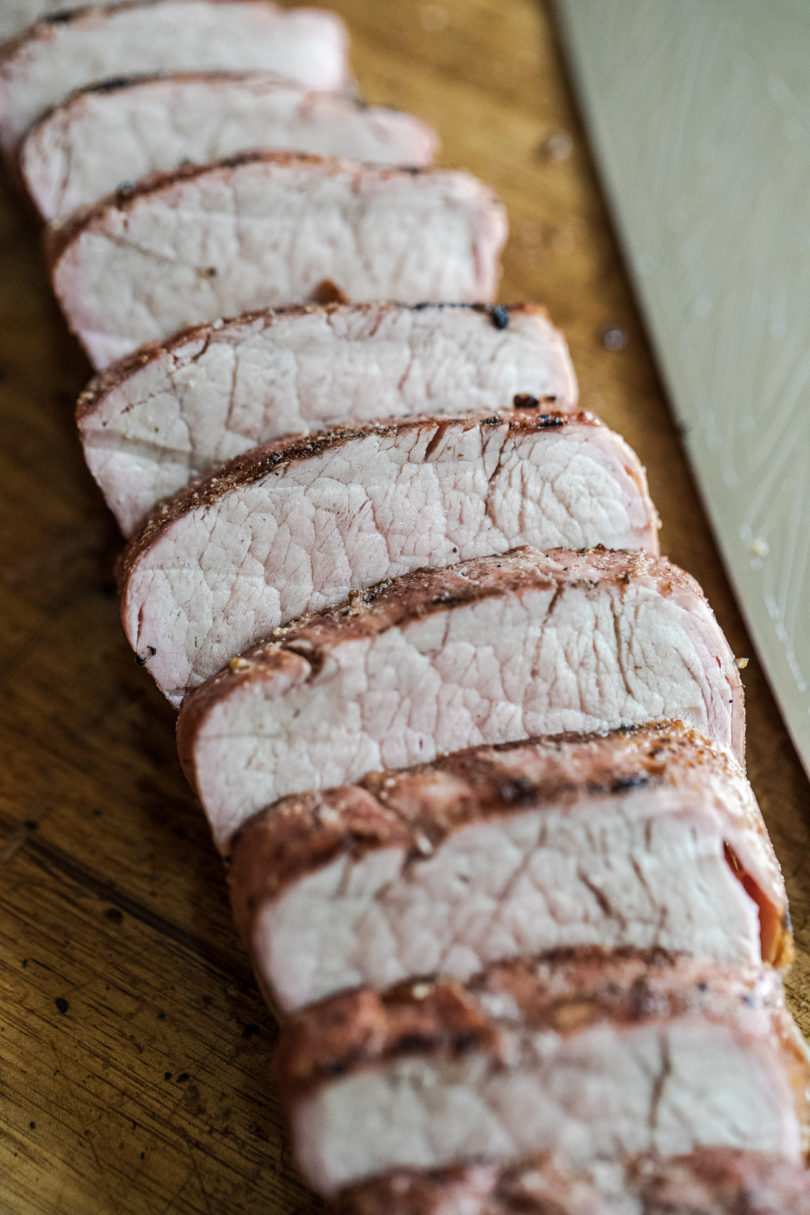 More great pork tenderloin recipes
More recipes to love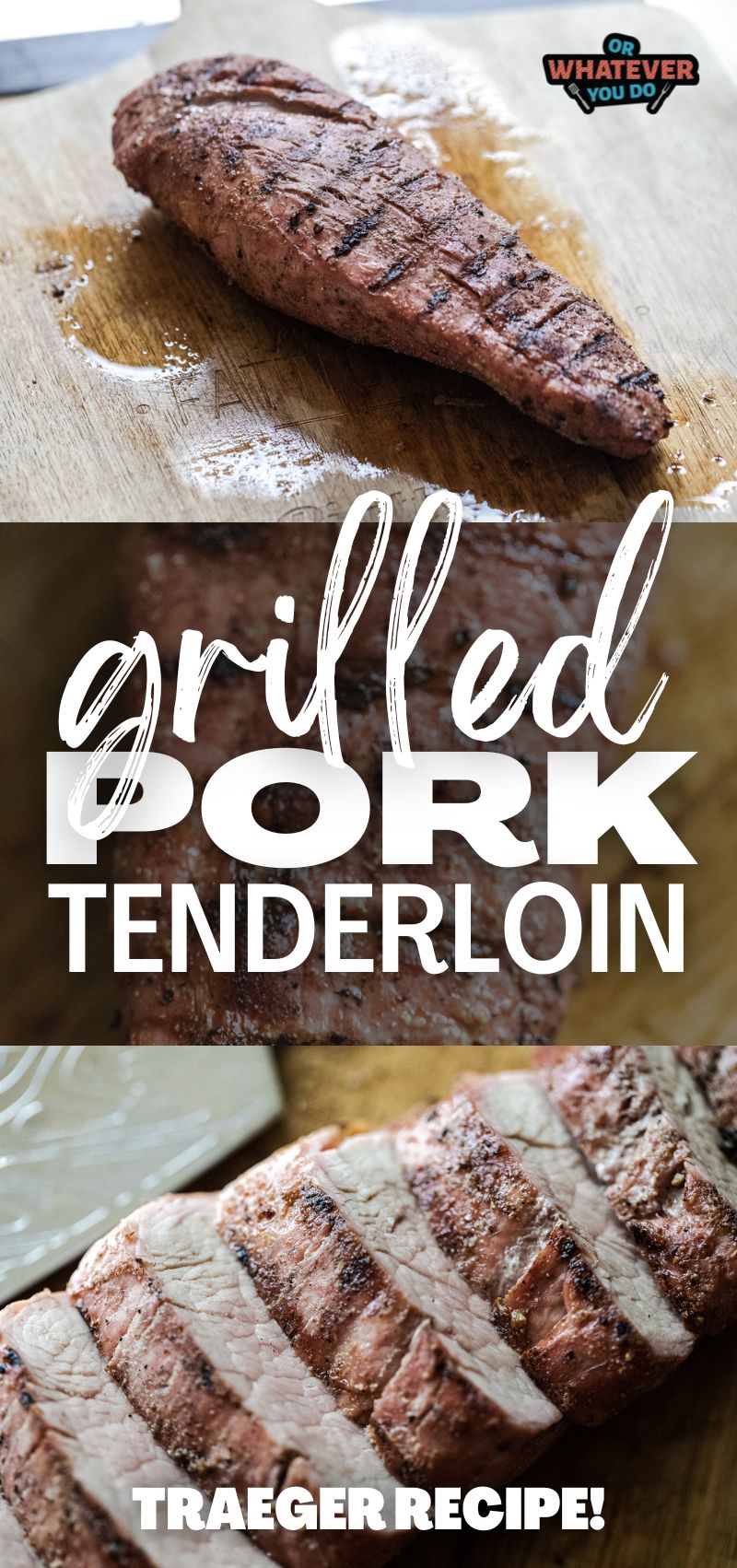 Prep Time
5 minutes
Cook Time
30 minutes
Total Time
35 minutes
Ingredients
1 pork tenderloin
1 teaspoon avocado oil
2 tablespoons bbq rub*
Instructions
Preheat your grill to 400°F.
Lightly brush your tenderloin with oil and coat with bbq rub.
Place the pork on the grill and close the lid. Cook for 5-7 minutes and then flip.
Cook until the internal temperature reaches 140°F. Using a wireless thermometer is best for tenderloin because it cooks so quickly and is not very forgiving if you overcook it.
Remove from the grill and tent with foil. Let rest for 10 minutes before slicing.
Notes
You can get as crazy as you want with the bbq rub. Sometimes we do a simple salt, pepper, and garlic blend. Other times I'll throw something bolder on the tenderloin. Experiment with different flavors and rubs. Pork tenderloin is a nearly perfect canvas for this.
Recommended Products
As an Amazon Associate and member of other affiliate programs, I earn from qualifying purchases.
Nutrition Information:
Yield:
3
Serving Size:
1
Amount Per Serving:
Calories: 73Total Fat: 3gSaturated Fat: 1gTrans Fat: 0gUnsaturated Fat: 2gCholesterol: 24mgSodium: 85mgCarbohydrates: 2gFiber: 0gSugar: 2gProtein: 9g
Nutrition data provided here is only an estimate.