These BBQ side dishes are ready for summer! It's the season of backyard BBQs, grilling, cookouts, and potlucks, so I've rounded up the best BBQ side ideas for you. With summer just around the corner, I know you need some easy side dishes for barbecue. From the most classic BBQ sides to the fun and unique ideas, there's something here to suit your fancy!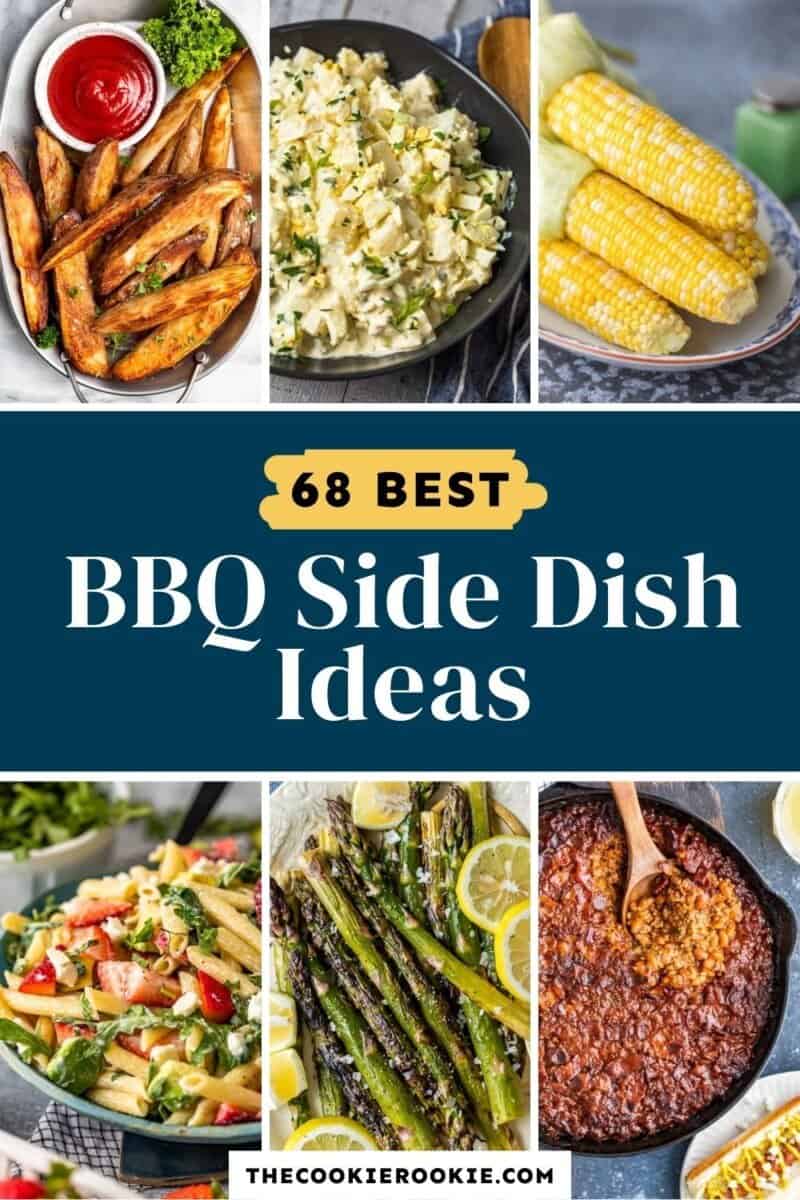 BBQ Side Dishes
Coleslaw? Check! Baked beans? Check! All the best BBQ sides for a fun summer party? Check, check, and check!
Summer is prime time for some good ole' barbecue. Make the ribs, the pulled pork, the grilled burgers, the hot dogs, and finish it all off with the best BBQ side dishes!
As you all probably know, the best part of any feast is the side dishes. These easy side dishes for BBQ are proof of that! Whether you're sticking to the traditional definition of barbecue foods, or just preparing for a fun backyard cookout with friends and family, these side ideas are just perfect.
We love a good potluck style party in the summertime, where everyone brings something to share. We've got the grill covered, but guests can bring the barbecue sides, the salads, the desserts, etc. This is our favorite way to celebrate 4th of July, Memorial Day and Labor Day weekends, Father's Day, graduation parties, or any summer holiday–with LOTS of food to go around!
Wondering what to bring to a BBQ? Try any of these delicious BBQ side dishes!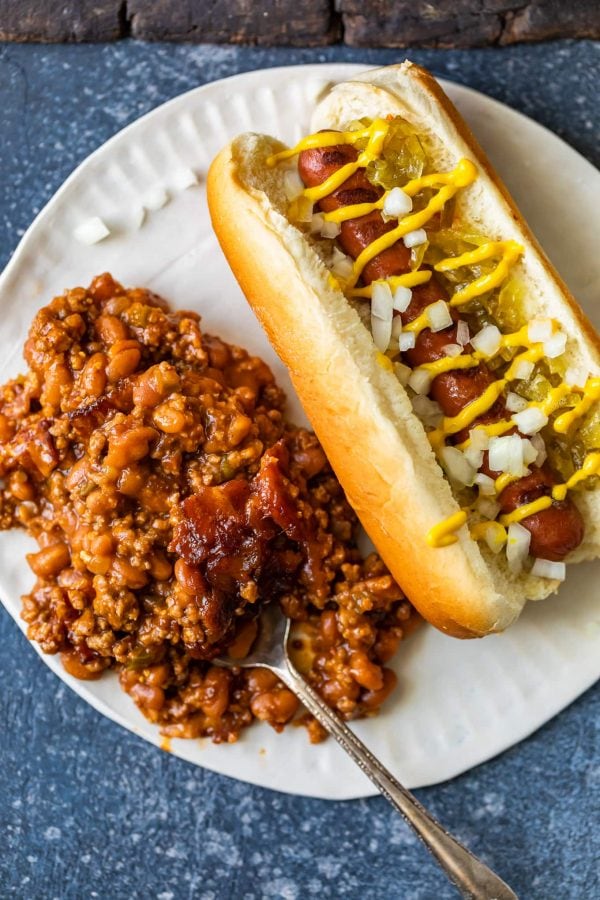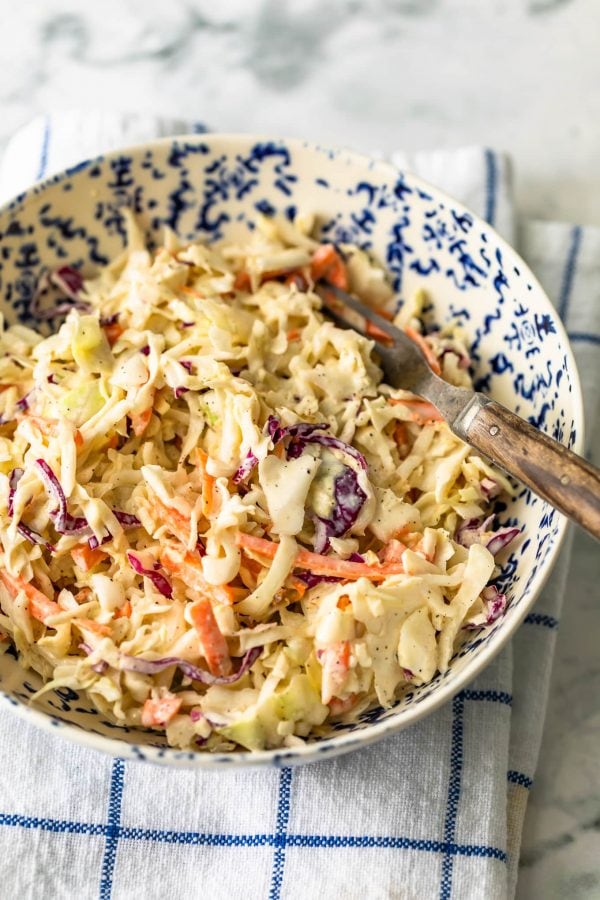 68 Best BBQ Sides
Okay, now let's get to the reason for this post: the BEST BBQ side dishes for a crowd or any cookout! You've got the classics, the salads, the veggies, the chips and fries, the pasta salads, and more. There's plenty to choose from here, so find your favorites and enjoy! These all go so well with burgers and sandwiches, hot dogs, ribs, chicken, salmon, or anything you want to put on the grill.
Classic BBQ Side Dishes
The BEST BBQ side dishes are the classics. You just can't go wrong with these recipes, and a summer party wouldn't be the same without them. Coleslaw, baked beans, and potato salad should definitely be mandatory at all barbecues, potlucks, and grill-outs.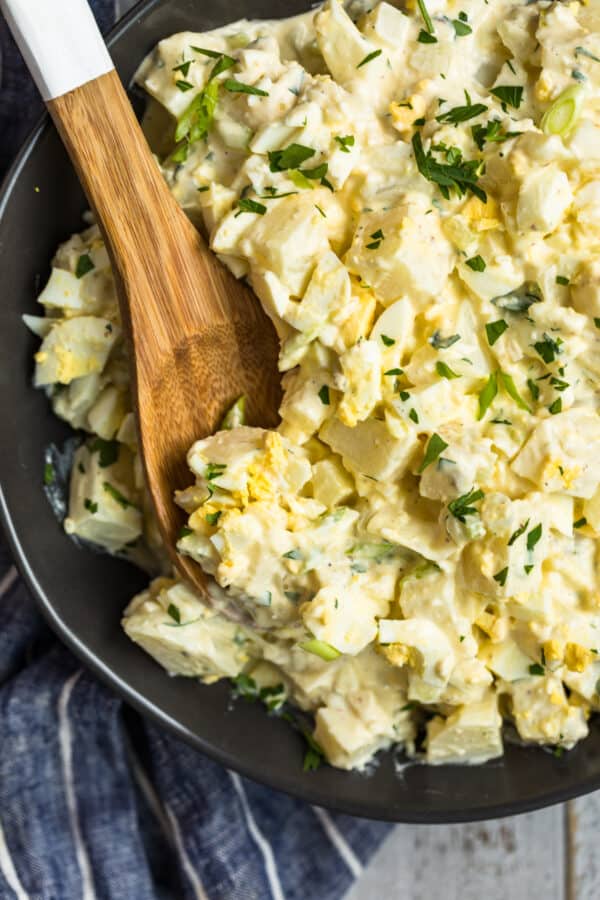 Best Salads for BBQ
Every cookout should have a salad or two, so we can at least FEEL like we're eating healthy. But there are no boring, plain recipes here. I love how easy these are to make, and they're filled with flavor!
Salad Recipes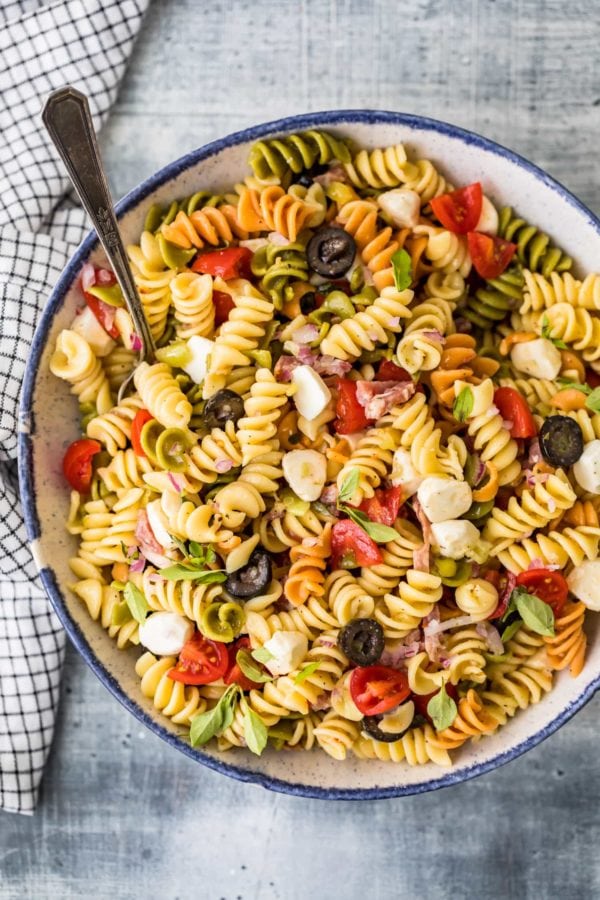 Pasta Salads for BBQs
Pasta salad is one of the best dishes to bring to a BBQ. It's easy to make ahead of time, and it keeps well. Since it's typically eaten cold, you can make the day before, store it, and take it with you to the potluck.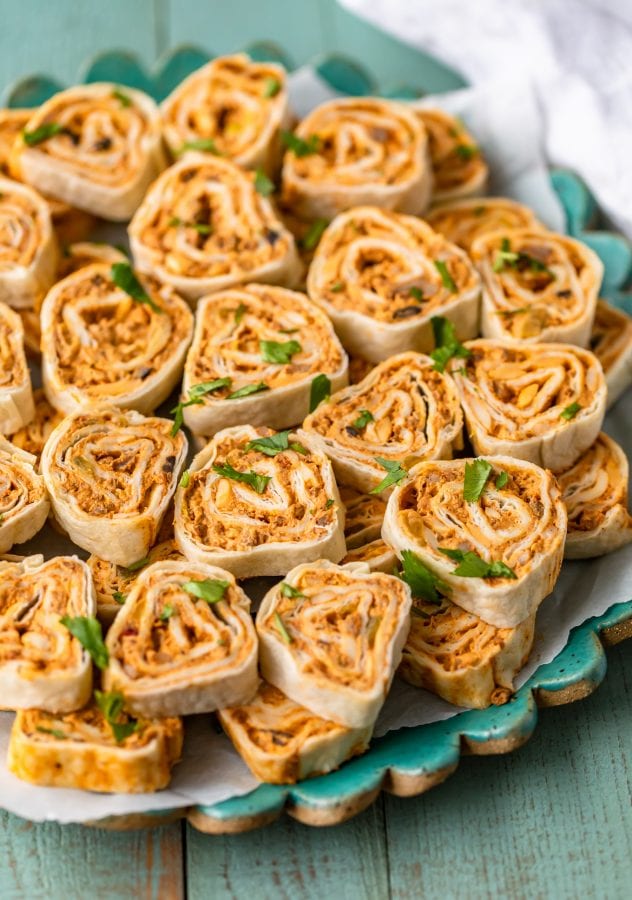 Appetizers for BBQs
I'm a big fan of appetizers, and every party needs to have at least a few. You need chips and dip(s), you need something to snack on, and I just love those little tortilla roll ups for occasions like this. While you're waiting for the burgers to cook, snack on these favorites.
More Appetizers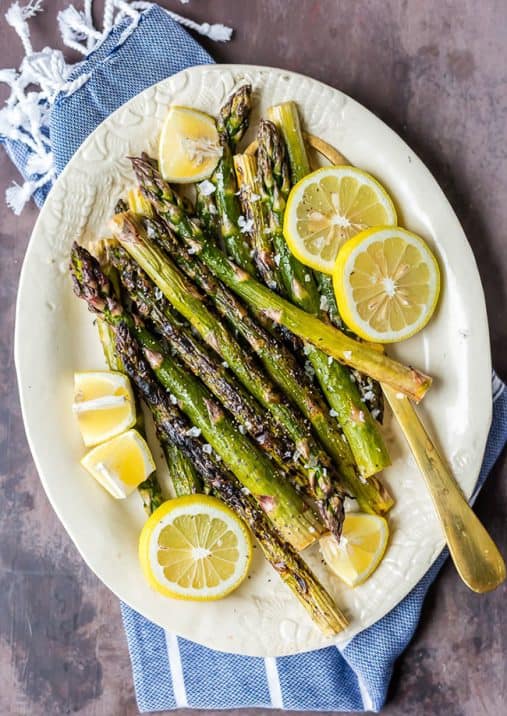 BBQ Side Ideas: Veggies
We've got all kinds of side dishes for barbecue here, and the veggie side dish is a must. They're the healthiest thing at the party, but they're still really delicious. Grilled asparagus is a simple option, you can cook up some potatoes in a crockpot, or you can make these amazing stuffed tomatoes!
More Veggies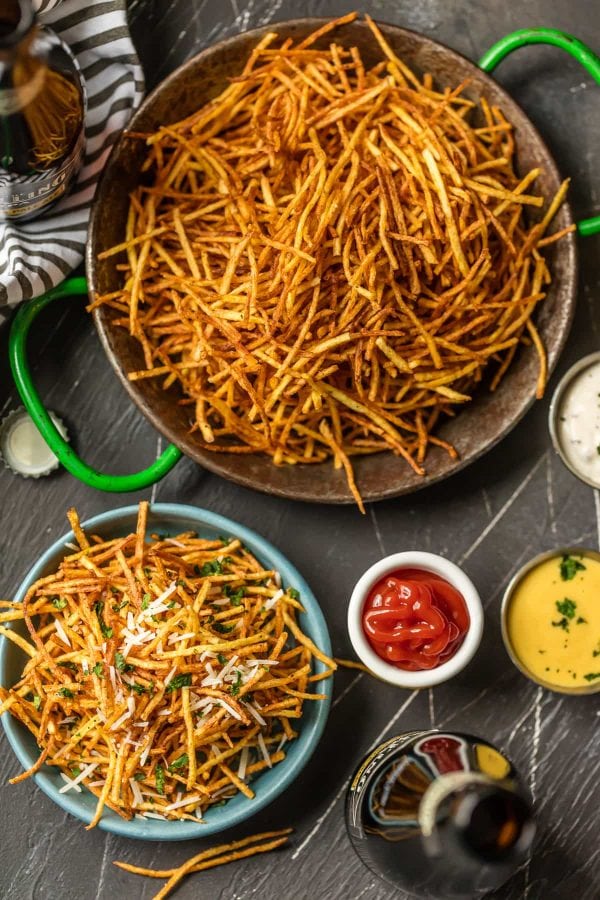 BBQ Sides: Fries and Chips
The best BBQ side dishes? Fries and chips! Keep it simple and make the thing (potatoes) that everyone wants when eating barbecue and burgers. There's even an avocado option for something healthy.
Easy BBQ Sides
All of these BBQ side dishes are super easy. If I'm cooking for a bunch of people, or even just making one dish to bring to the party, the last thing I want to do is make it complicated. Food should be FUN. Besides, it's summertime and I want to be outside eating and enjoying the weather, not stuck inside with the stove. 
Whichever barbecue sides you decide to make, these are some of the typical tools and ingredients you might need. 
Helpful Tools
Ingredients List
Potatoes (for fries, chips, mashed or baked potatoes, potato salad)
Buns for burgers or hot dogs
Baked beans
Barbecue Sauce (I have a special homemade BBQ sauce recipe that I love)
Corn
Veggies to grill
Condiments (ketchup, mustard, mayo)
Cheese (slices for burgers, shredded for toppings and sides)
Of course, don't forget the ground chuck, hot dogs, ribs, etc. for the main event. Because these barbecue side dishes all have one thing in common: they're perfect when eaten with BBQ!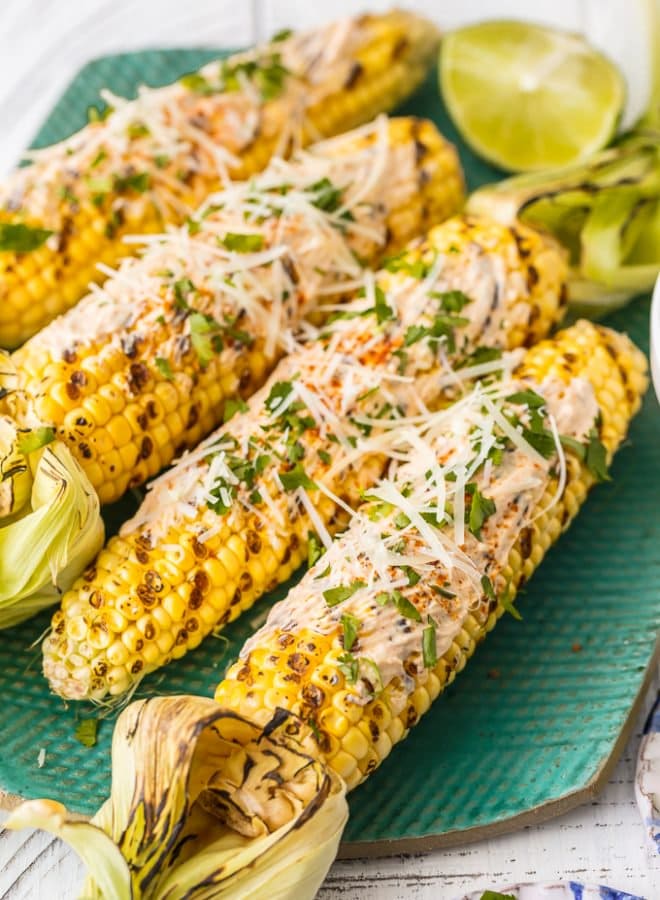 What are the best BBQ dishes?
Besides the sides, the best recipes for a barbecue are the burgers, hot dogs, sandwiches, ribs, etc. Some quick ideas:
What should I bring to a BBQ potluck?
Sometimes the hardest part of the party is figuring out what to bring to the BBQ. You can keep it simple by bringing an easy dessert, a quick side dish, or drinks. These are my favorite easy recipes for summer potlucks: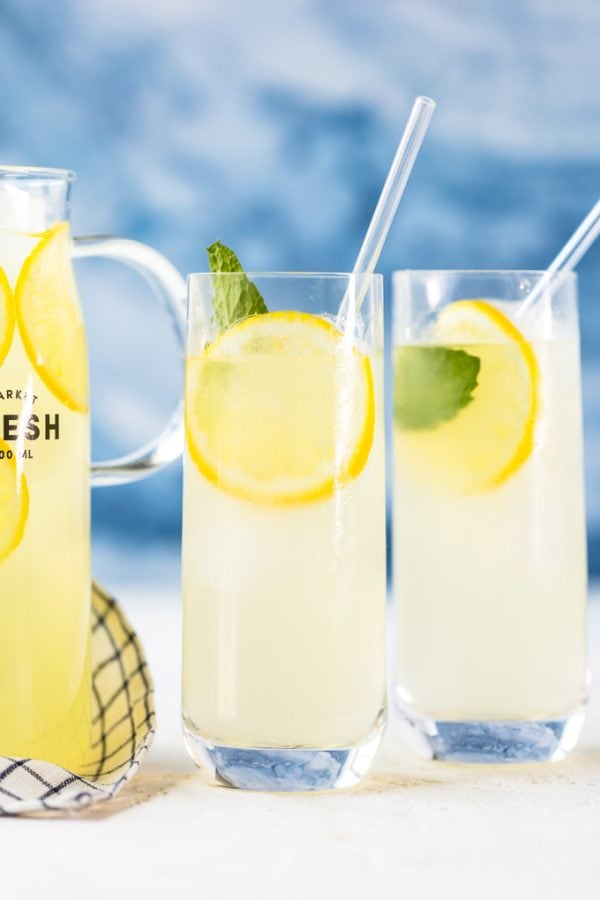 What do you drink with BBQ?
One of the best drinks for BBQ is sweet tea! A classic combo that can't be beat. But of course a party needs more than one drink option (ideally a few cocktail options). These are my favorites: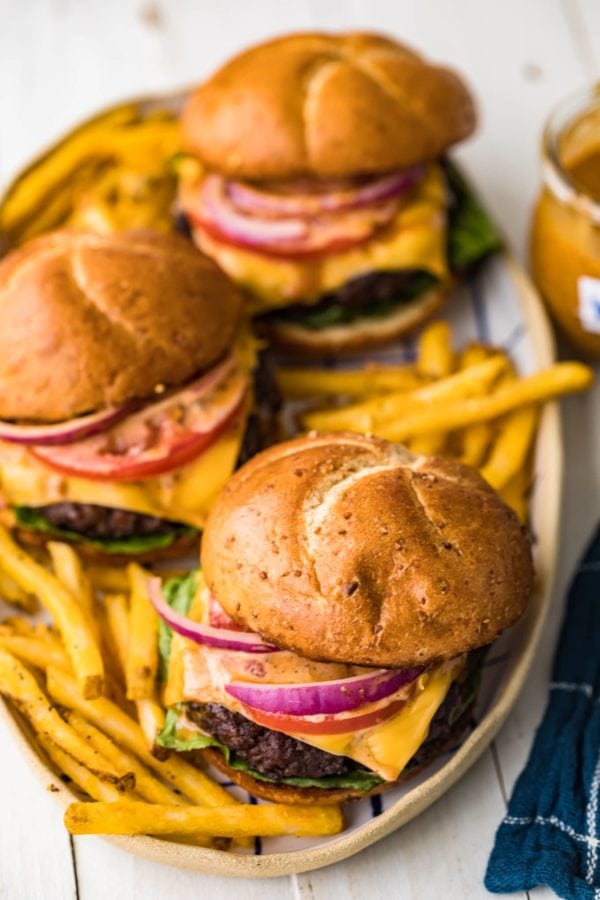 Make these amazing BBQ side dishes and have the best summer BBQs ever! I might have to plan more backyard get togethers just to make sure I have a chance to use all these tasty recipes this season. Enjoy!
BBQ Recipe Ideas
Find more recipe ideas to serve at your next BBQ, cookout, or summer potluck! Add these side dishes to the menu, and make burgers, ribs, hot dogs, or any of your grilled favorites.
Recipe Roundups